BAFTA Archive
COMING SOON: From mid-June 2008, we invite you to browse an initial 100 digitised black and white images from the Academy's Archive. These photographs are being made available to the public in digitised format for the first time.
Spanning over three decades, from 1950-1984, the 100 Collection features a first look into the Academy's past, through an initial portfolio of stills photography documenting the Academy's rich and varied history.
The 100 Collection has been made possible by generous funding from the David Lean BAFTA Foundation and represents the first phase of a large-scale project aiming to digitise the Academy's Archival holdings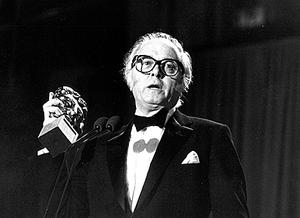 BAFTA Archive
From his first film appearance as a young actor in 1942's In Which We Serve, to an epic array of outstanding achievements as a director and producer across many more decades, Richard Attenborough occupies a special place in the history of British cinema.
As the Academy's current President, he continues to play a pivotal role in our celebration of excellence in the art forms of the moving image having been present at key milestones and major occasions in our history.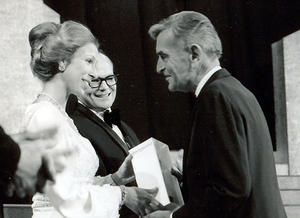 BAFTA Archive
Sir David Lean provided cinema with some of its most memorable moments and he remains one of Britain's most revered and inspirational film-makers. Lean also had a huge impact on the Academy's history, working from its inception in 1947 to champion the art forms of the moving image .
In the year of his centenary, our showcase explores Sir David Lean's remarkable career and his influence on the Academy. Opening up our Archive, we reveal rare documents, trace his career highlights and republish BAFTA articles paying tribute to the master film-maker.
George Clarke tells the story of the British Academy and the dedicated, passionate individuals who have ensured its survival.
Archive Features