Lord Attenborough Showcase
Explore the life and work of Academy President Richard Attenborough, whose support and inspiration for our work over the past 50 years remains undiminished.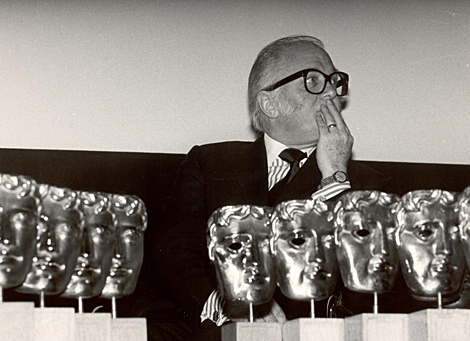 BAFTA Archive
From his first film appearance as a young actor in 1942's In Which We Serve, to an epic array of outstanding achievements as a director and producer across many more decades, Richard Attenborough occupies a special place in the history of British cinema.
Lord Attenborough has also played an integral part in countless Academy occasions and key moments in our prestigious history: from the international scope and very British style of our early Awards ceremonies, to the opening of our 195 Piccadilly headquarters in 1976 and, more recently, the presentation of a Film Fellowship to co-collaborator and friend Sir Anthony Hopkins. Behind the scenes, his contribution to the financial stability and effective leadership of the Academy has been invaluable.
When something important is happening, Lord A, as he is affectionately called by BAFTA staff, is part of it. As Amanda Berry, the Academy's Chief Executive, said on the occasion of his 80th birthday, he is: "A wonderful man, a talented actor, producer and director, an inspiration to all who meet him, an icon of the British Film Industry and passionate about BAFTA. We are extremely honoured that he is also our President."
Features
Watch Archive Clips
Richard Attenborough Archive Gallery