The EA British Academy Children's Awards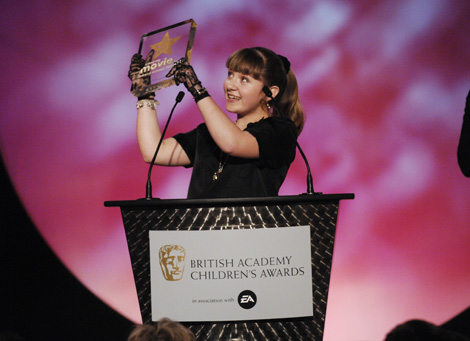 Programme-makers today are faced with huge challenges as they aim to educate and entertain children whose viewing skills and choices are already extremely sophisticated.
This makes the Academy's role in recognising and rewarding excellence in Children's entertainment all the more vital and challenging.
This year's EA British Academy Children's Awards will take place on Sunday 30 November 2008 to celebrate excellence in all forms of children's moving image entertainment, whether in film, television, video games or online.
While the annual Awards are voted for by BAFTA members (including film-makers, programme-makers and games developers), the Academy also gives children a voice. The EA BAFTA Kids' Vote will empower children to vote for their favourite film, TV programme, video game or website experience of the past 12 months. The film selection will likely derive from (1) Certificate of U/PG/12/12A films on release from 1 August 2007 and 31 July 2008, (2) Box office takings, (3) Intent of films to entertain a family audience. The rest of the selection will be made from the top-rated children's programmes, the best-selling children's video games and the most visited children's websites. Only children aged 16 and under will be eligible to vote.
In addition BAFTA is again partnering with CBBC on the second children's film-making initiative to inspire and enable children to make their own films and tell their own stories. cbbc me and my movie , in association with BAFTA launches on June 10 2008.
On the CBBC website children can access an original 3D interactive space filled with film-making tips. The competition is also being supported by film-making events and workshops across the country. A super jury comprising BAFTA experts, film-makers, writers and children's presenters will decide the final four nominations and the winner. The final four will all be invited to attend BAFTA's Children's Awards on November 30 at the London Hilton at which the prize will be awarded. Last year's winning film was The Unwelcome Stranger by 14-year-old Rosalind Peters (see pic).