Background to The Orange Rising Star Award
05 October 07
The Orange Rising Star Award was launched at The Orange British Academy Film Awards in 2006 to honour the year's brightest young actor or actress.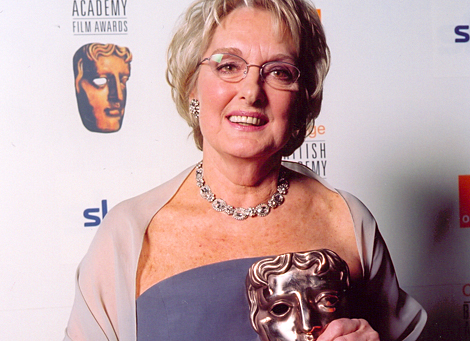 As the only audience award of the ceremony, The Orange Rising Star Award honours a young actor/actress of any nationality who has demonstrated exceptional talent and begun to capture the imagination of the British public as a film star in the making.
The Award is dedicated to the memory of Mary Selway (pictured), the highly-respected, BAFTA-winning British casting director who died in 2004. In a career spanning three decades, she worked closely with directors such as Steven Spielberg, Roman Polanski, Clint Eastwood and Ridley Scott.
Mary was involved on some of the biggest movies of the 20th century, including Return Of The Jedi, Indiana Jones, Withnail & I, Aliens and recent box office hits Love Actually, Master & Commander and Harry Potter & The Goblet of Fire. Casting for over 90 films, she helped create some of the silver screen's most memorable characters and launched the careers of many stars. She is dearly missed.
The Rising Star Award is designed to recognise rising talent, however it is not intended as a true 'beginner's award', nor is it intended to be for child actors. In exceptional circumstances, a star-making debut will be considered. Nominees will usually be aged between 18 and 32.
A jury comprising a number of high profile industry professionals and BAFTA Film Committee members create a long list of possible nominees and over two jury meetings choose a shortlist of five nominees via a secret ballot. Finally, the public decide the winner.
The Award replaces the Orange Film of the Year Award and, uniquely, is the only award at the ceremony that will be decided by the general public. So once the five nominees are chosen, voting is open to everyone on the Orange website .
We believe that by engaging the broader film-loving public directly in The Orange British Academy Film Awards experience will drive recognition of the British film industry and help create interest, excitement and drama. It is, in short, the people's award.
More on the Orange Rising Star Award
ADD TO DE.LI.CIOUS Digg it share on Facebook ( What is this? ) Printable Version