An Itch To Scratch
04 October 07
As script-writers continue to lose influence in the changing world of television, award-winning writer Tony Marchant tells Matthew Bell what spurs his creative impulse.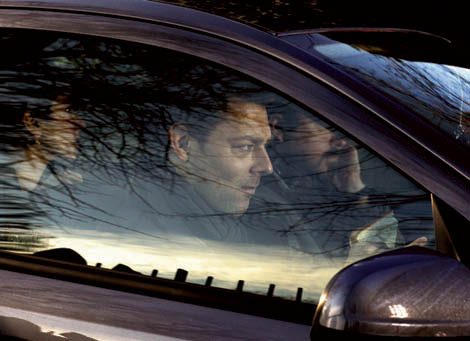 At 48, Tony Marchant is a TV writing veteran of more than two decades. He won the Best Drama Serial BAFTA in 1998 for his epic London drama Holding On and, a year later, the Academy's Dennis Potter Award. This year, small screen audiences are enjoying a bonanza of three Marchant dramas: Recovery, The Mark Of Cain and The Whistleblowers.
While still in his teens,Marchant's first poem appeared in Paul Weller's publishing imprint, Riot Stories. The 'do it yourself ' ethic of Weller's band, The Jam, and other punk acts inspired the young writer.
"The fact that you could learn three chords and be in a band made me realise you didn't need a degree in English literature to think about being a writer," says Marchant, an East Londoner whose formal education finished after A-levels.
His first writing influence was Barrie Keeffe, who later scripted The Long Good Friday.Marchant recalls being "knocked out" watching Keeffe's 1977 school drama Gotcha! on BBC's Play For Today. Reading Keeffe's plays, he thought, "Bloody hell there's no point in writing myself because he's written about all the things I wanted to write about."
Marchant persisted and drew on the work of another playwright, Arthur Miller, adding to his trademark social consciousness. Until encountering Miller's work, says Marchant, "I hadn't realised that drama was also about moral complexity and conflict.Miller's ability to write about the agonies that people go through in their moral universe was something that really appealed to me."
His first plays Remember Me, London Calling and Thick As Thieves were staged at the Theatre Royal Stratford East. In 1982, Marchant received Drama magazine's award as the most promising playwright of the year for The Lucky Ones. In 1984 Marchant made his TV debut, adapting his play, Raspberry, for the BBC. His BBC studio drama, Reservations, aired a year later. Dramas followed thick and fast from Marchant's pen, including three – Goodbye Cruel World, Kid In The Corner and Never Never – which were nominated for BAFTAs.
He has been dubbed the "conscience of British TV', but that seems too limiting a description for a writer who travels far beyond polemic. The subjects of his dramas, whether it is the abuse of Iraqi prisoners in The Mark Of Cain or drugs companies in Swallow, may be political but they are always the backdrop for arresting human dramas.
Marchant has stuck mainly to original scripts, but the two exceptions – adaptations of Great Expectations and Crime And Punishment for the BBC – "certainly chimed with my own personal
obsessions", he says. "Great Expectations is about guilt and owning up to your real identity. Obviously that becomes a liberating, cathartic, redeeming thing for Pip to do." Similarly, Crime And Punishment examines themes of guilt, identity and, ultimately, redemption.
Marchant has recently been working on an adaptation for C4 of David Mitchell's novel Black Swan Green about a boy with a stammer, who secretly writes poetry. It is a book that resonates with his own life.
"It's a rites of passage thing about being a teenager and finding a voice, literally in terms of his stammer, but also in terms of his independence of thought. That rang a lot of autobiographical bells with me because I grew up in the East End, being a boxer but at the same time writing, having opinions about things and wanting to express them," says Marchant.
Television is a notoriously fickle industry. Marchant attributes his longevity, partly, to his ability to adapt to TV's changing landscape without compromising his voice. Looking back, Marchant admits to being "very proud of my work on television, not just in terms of whether it's any good or not, but in terms of the consistency of voice and tone. I don't really feel like I've changed my spots in 20-odd years, which takes some doing."
The question from the broadcaster to the writer should be, 'What do you want to write?'
In The Whistleblowers, which aired on ITV1 this autumn (see picture, right), Marchant uses the thriller genre to take his work to a mainstream audience.
"There are certain formats, which you can use as a Trojan horse. A thriller series gives you an opportunity to go into all sorts of areas like education, immigration, the environment, which, if you were doing in a straightforward drama, would not be sexy enough subjects to do," he says.
Despite his success in persuading TV to address serious subjects, Marchant has a beef with the "risk-averse culture" of broadcasters. "You've only got to look at the amount of period dramas being done this autumn. I haven't got any problem at all with period dramas – I've done them myself – but I think the ratio of period to contemporary dramas always tells you something about the health of the industry."
Marchant's specific charge is that writers have steadily lost influence and, increasingly, are being asked to write on subjects dictated by commissioners. "The initiative has been taken away from writers in the last 20 years in favour of projects being originated from within drama departments," he says.
"Writers tend to get commissioned because their work fits in with a channels' brand identity. But the question from the broadcaster to the writer should be, 'What do you want to write?'" Writing, even for Marchant, can be "frustrating because of the tension between trying to be creative in a world which is essentially an industry. You know that the bottom line ultimately is not the writer's vision."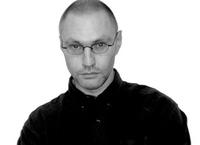 But he's stuck with it. "It's part of who I am.My identity is completely caught up in writing. I think most of the time as a writer in terms of my response to the world," he says.
"There's also the prosaic thing of how to earn your living — you can't pretend otherwise. I've never really had a proper job. I don't know how to be anything else. But I still have the itch to scratch, if you like, and that is the impulse to get it down."
ADD TO DE.LI.CIOUS Digg it share on Facebook ( What is this? ) Printable Version