Break-Through Talent Award
06 May 08
Presented at the Television Craft Awards the Academy's Break-Through Talent Award recognises the outstanding new talent of individuals working behind the camera.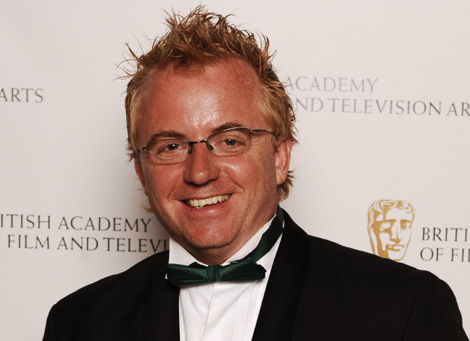 BAFTA / Richard Kendal
Our Break-Through Talent Award pays tribute to an individual whose emerging talents have come to fruition in the last year. Not a true 'beginner's award', it is designed to recognise talent displayed in any part of the behind-the-camera production process - from development through to delivery and across all genres.
Presented annually at the British Academy Television Craft Awards entries might comprise one piece of work or a number of programmes, each of which must have been transmitted during the previous year.
This year's Award was presented to JEZZA NEUMANN for his extraordinary work on 'China's Stolen Children – A Dispatches Special' (Channel 4/True Vision). He almost single-handedly directed, edited, filmed and sound-recorded his brave undercover investigation into the theft of children, a by-product of China's one child policy.
On the night, Jezza Neumann also collected the the Director Factual Award, adding to the BAFTA win for 'China's Stolen Children' in the Current Affairs category at this year's British Academy Television Awards.
The remaining nominations for the Break-Through Talent Award sponsored by MediaCity:UK in 2008 were:

MARK O'ROWE (writer) – Boy A (Channel 4/Cuba Pictures)
PATRICK REAMS (producer/director/writer) – A Very British Sex Scandal (Channel 4/Blast! Films)
WRITING TEAM – Skins (E4/Company Pictures)
BREAK-THROUGH TALENT CLIPS http://web.bafta.tv/TVCRAFT08/TVCRAFT08_break_through_talent.flv||470||300
ADD TO DE.LI.CIOUS Digg it share on Facebook ( What is this? ) Printable Version