The Awards Online - We've got it covered
For this year's Television Awards BAFTA are streaming exclusive footage online and they've asked me, James Dagwell, to host the coverage.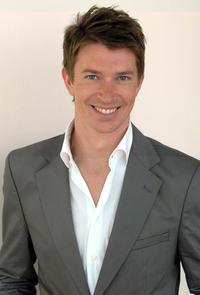 From 6pm bafta.org will have exclusive red carpet interviews plus the first reaction from all the winners as they come off stage.
Reporting entertainment news as one of my roles at the BBC I know that BAFTA represents the gold standard of awards and I'm delighted to be part of their online plans.
So, what can you expect to see?
First off, we'll be providing exclusive in-depth interviews with the stars. At the Nominees party I caught up with the stars and spoke to the recipient of this year's Special Award, the so-called "father of reality TV", Paul Watson . Have a look at the interview – he certainly doesn't hold back on his views about television in 2008!
Watch the Paul Watson interview http://web.bafta.tv/Paul_Watson_Special_Award_.flv||470||300
Watch James talk to more TV nominees http://web.bafta.tv/Bafta_Nominees_Party_1_.flv||470||300
Watch BAFTA's Amanda Berry and Clare Brown http://web.bafta.tv/Bafta_Nominees_Party_2_.flv||470||300
On the night of the Awards, we'll be bringing you exclusive red carpet interviews with the arriving celebrities – If you want know who's there, who's saying and wearing what before everyone else simply watch online. The footage will be available before the 8pm show on BBC One to give you a taste of the evening's star-studded line up. We're expecting a host of showbiz luminaries from Joanna Lumley, John Hurt and John Simm to Ricky and, of course, Bianca.
BAFTA will also have the only TV camera backstage and I'll be grabbing the winners as soon as they come off stage after receiving their awards. It'll be immediate and raw – we'll no doubt catch a few tears before the winners compose themselves for the crews waiting outside!
Of course, getting all this uploaded to bafta.org is no mean technological feat – I'm just one person in a long line of people working hard to get the interviews online as soon as possible so you can enjoy the backstage buzz from television's biggest night of the year.
If you want me to ask the star a question, feel free to email web@bafta.org , and we'll see what we can do. Enjoy the show and don't forget to click back here on Sunday 20 April.
Written by James Dagwell, Presenter, 14 April