Celebrating Excellence in Video Games...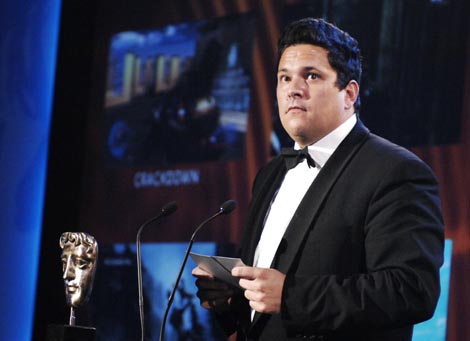 The game-playing landscape changed radically last year as innovations in technology, the launch of two new consoles, and continued creative thinking have pushed the boundaries of both graphics and gameplay. New modes of playing have produced new types of players and the winners and nominees displayed the diversity of today's video games and their increasing appeal to both sexes of all ages.
The video game has rapidly become one of the most exciting and engaging moving image art forms and BAFTA has long-recognised the medium's potential to inspire, educate and entertain. Since 2003, the British Academy Video Games Awards have provided an international stage to celebrate the creative endeavour of the industry's many talented individuals. The Awards were once again the biggest industry gathering of the year and winning brings both artistic and public recognition.
View the full list of winners or check out the British Academy Video Games Awards microsite for 2007.
The British Academy Video Games Awards in association with PC World took place on Tuesday 23 October 2007 at Battersea Evolution. The Awards, televised on E4 and Channel 4's T4, rewarded artistic, creative and technical achievement in the year's best video games.
Awards were presented in 13 categories including Action & Adventure, Strategy & Simulation, Gameplay, Innovation and Best Game. All nominations were judged in each category by a jury of industry practitioners including a range of developers and publishers. The Awards in 2007 also included the publicly-voted PC World Gamers Award and a new BAFTA Ones to Watch Award in association with Dare to be Digital, recognising the best new video games talent in the UK.
For the first time the Academy's highest honour, the Fellowship, was awarded to an individual from with the Video Games industry - the legendary games designer Will Wright . Watch him give the annual Video Games Lecture .